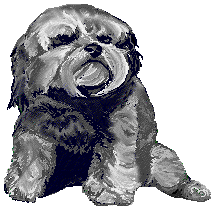 My Ancestors
Pauline's beautiful site on the Descendants of William Fletcher I, II, and III;--- Accomac, VA, SC, GA, MS, LA, with many branches, and other links.
Pauline's beautiful site on the Descendants of William Rownd, Jr., b. 12 Dec 1782, nr Snow Hill, in Worcester County Maryland.
Descendants of William and Martha McMillen, d. Lincoln County, Tennessee. I'm still looking for their ancestors.
Born NJ abt 1780, removed to Natchez, Adams and Pike Co MS, then St Helena Parish, LA. Believed to be descendent of Jersey Settlers. Private in Nixon's 13th Rgmt of Miss. Militia (War of 1812)
This is a compilation of my Mayer, Jacoby (James) and King ancestors; Germany, Pennnsylvania, Mississippi (Natchez and Pike County), Louisiana (St Helena Parish).
Born in VA or WVA, married in TN, relocated to Sharp County, AR through Lawrence Co., MO between 1860-1870. Married Polly Ann Duke, b. Chattanooga, TN
Germany, NC, SC, Obion CountyTN, and Lawrence/Craighead Counties, Arkansas Frank and Anne are buried at Portia, Arkansas with other family members.
Born about 1600 in England; Died before 1659 in Norfolk, Virginia. Early descendents were in Anne Arundel Co, MD; then NC and Lincoln Co, TN..Ancestors of my Faner Howard McMillen (GGGrMother).
My Ancestors Wills and other Documents
My 3rd Great-Grandfather. Born S. Georgia 1791; died Sep 2, 1865, Greensburg, St Helena Parish, Louisiana. Click on Pauline's FLETCHER website on this page and view our Fletcher family.
My 2nd Great-Grandfather. CSA soldier. Born/died St Helena Parish, Louisiana.
My 6th ggrandfather through Sofie James (Jacoby). He was born in Germany, 1699.
My 5th ggrandfather (son of Johannes). Immigrated with this father. "Giddy" was interesting, and had a legal mind. He served in the Revolution as a "Court-martial Man".
Born New Jersey abt 1780, m. Sofie James (Jacoby) 1801, Natchez, MS; died abt 1837 St Helena Parish, Louisiana. I believe Jesse is descendent of Charles King (grandson of Constant King, b. 1712, NY).
My 4th great grandfather found in Lincoln County, Tennessee very early 1800s, descendents moved on--mine to Lawrence County, Arkansas.
Wife of William McMillen (above)
My 3rd Great-Grandfather John, the son of William and Martha. John had a son named Doak, who had a son named Rufus Doak. I'll find these "Doak" ancestors, someday!
Fourth Great-Grandfather. A "revolutionary" who left Pennsylvania for Natchez. Descendants are "Jacoby" from oldest son John, and "James" by other children. Changed names in Natchez abt 1800.
Other Genealogy Links
Lists a lot of the main King families in the U. S.
Includes information on her King Newsleter, lists of other King sites, a King Registry (by state), and other resources.
A lot of sites.
If you want music on your site---or just listen, check this out.
Search the Rootsweb archives updated within the last 24 hours.
Extensive searchable archives on postings (including previous years).

Since 11/01/97, you are visitor number
Don't forget to Click on Pauline's FLETCHER and ROWND sites; Also, take a look at my KING, MAYER, JACOBY (JAMES), SIMPSON, HARTSELL and McMILLEN Families.